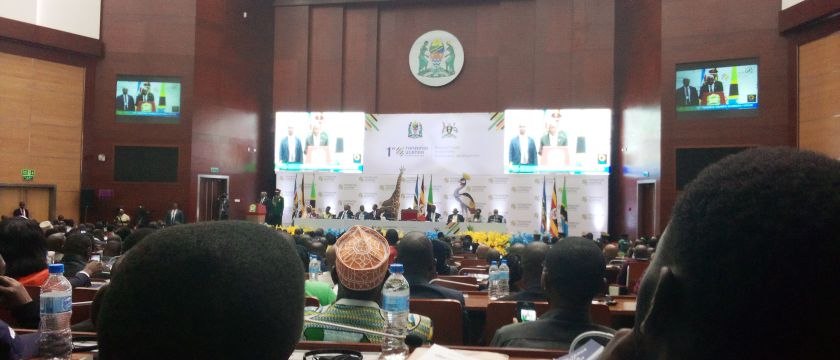 Tanzania Uganda Business Forum- What is means for Trade and Investment?
Tanzania and Uganda held their first business forum on 6th September 2019 during the sidelines of the 3rd Joint Permanent Commission (JPC) in Dar es salaam, Tanzania. The forum was graced by the heads of state, His excellence Dr. John Magufuli of Tanzania and his Ugandan counterpart, his excellence Yoweri Museveni. The business forum was one of its kinds as it attracted delegates from both public and private sectors. About 300 delegates from Uganda and over 800 delegates from Tanzania attended the forum.
The forum aimed to showcase the potential business and investment opportunities that are available in the two countries. Delegates had the chance to discuss how the two countries can increase the level of trade and investments. Delegates also gathered to discuss their experiences, explore investment opportunities across the border and create business-to-business networks. Moreover the delegates identified and discussed challenges before the heads of state, government ministers and policy makers.
Despite the fact that Tanzania and Uganda enjoys strong diplomatic relations the level of trade and investment between the two countries is still very low. It was reveled that Uganda has only 22 registered companies in Tanzania with a total value of $143.25 million that collectively support 2230 jobs. The level of trade is also low, for instance the trade between Tanzania and Uganda was worth at $ 388.5 million in 2018 from $116.7 million that was recorded in 2017. Uganda largely depends on the port of Dar es Salaam in Tanzania and the port of Mombasa in Kenya for majority of imports but during 2017/2018, out of total 7.1million tonnes of cargo Uganda imported, only 167,000 tonnes of cargo passed through the port of Dar es Salaam. This statistics reflects the low level of trade and investment and economic integration between the two countries.
An increased trade volume and investment between Uganda and Tanzania is essential if the two countries are to achieve economic prosperity of their respective citizens and become economically integrated. It is therefore essential for the two governments to address the existing challenges that impede business and investment. Everths & Company is ready to work with all key stakeholders; policy makers, investors and organisations to boost shared prosperity in the wider East Africa region.